Here's how to open your GeneCount Voyager
If customers cannot open their GeneCount Voyager device, it is because the PCR Server is not connected.
How to open the lid?

The open lid button is not present.
The GeneCount Voyager Device connects to the GeneCount Voyager Software via the PCR server. It is best to think of the PCR server as a driver that connects the GeneCount Voyager Software to the GeneCount Voyager. It must be connected to operate the device and open the lid.
Once the Application is open, the PCR server automatically attempts to connect the GeneCount Voyager Device. Customers will be prompted to connect to the PCR server when they open the GeneCount Voyager Software.
Customers must select CONNECT to connect the software to the device.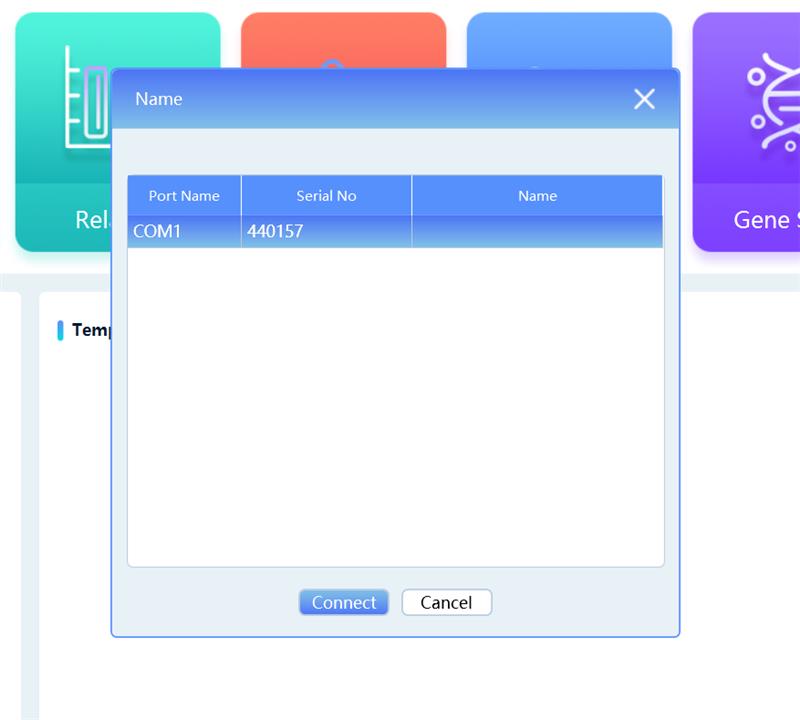 Troubleshooting
If you ever run into an issue you can restart the PCR server.
From the windows interface
Press the up arrow and you will see the PCR application
Right Click on PCR Server and select restart