There can be multiple reasons for a control failing during a qPCR run; we'll explain those and the actions required in this article.
Why did my positive control fail?
There could be several possible reasons for the positive control failure, including:
Ct value is outside the expected range. Ct value should be between 15 and 25
Insufficient mixing/hydration of the freeze-dried pellet (i.e., rehydrating and not waiting the complete 5 mins for rehydration to occur)
Not rehydrating the pellet as it has dislodged and moved in the assay tube/stuck to the top/side of the tube—recommend visually confirming there is a pellet in the assay tube before rehydration.
Using previously hydrated enzyme that has degraded in storage after initial rehydration—recommend using new positive control vial in this case.
Using older/degraded reagents past the expiry date or exposure to extreme temperatures resulted in premature degradation.
Should I reject my results if my positive control fails?
Upon discovering the positive control has failed, the CT value should be checked.

For example, the positive control for Legionella Pneumophila should be between 15-25 (for the software to call it a pass). A significant Ct value of less than 35 would be considered a good run despite the result indicating a positive control= fail.
Example: Well B4 - The Positive Control failed, but the CT value is 26.83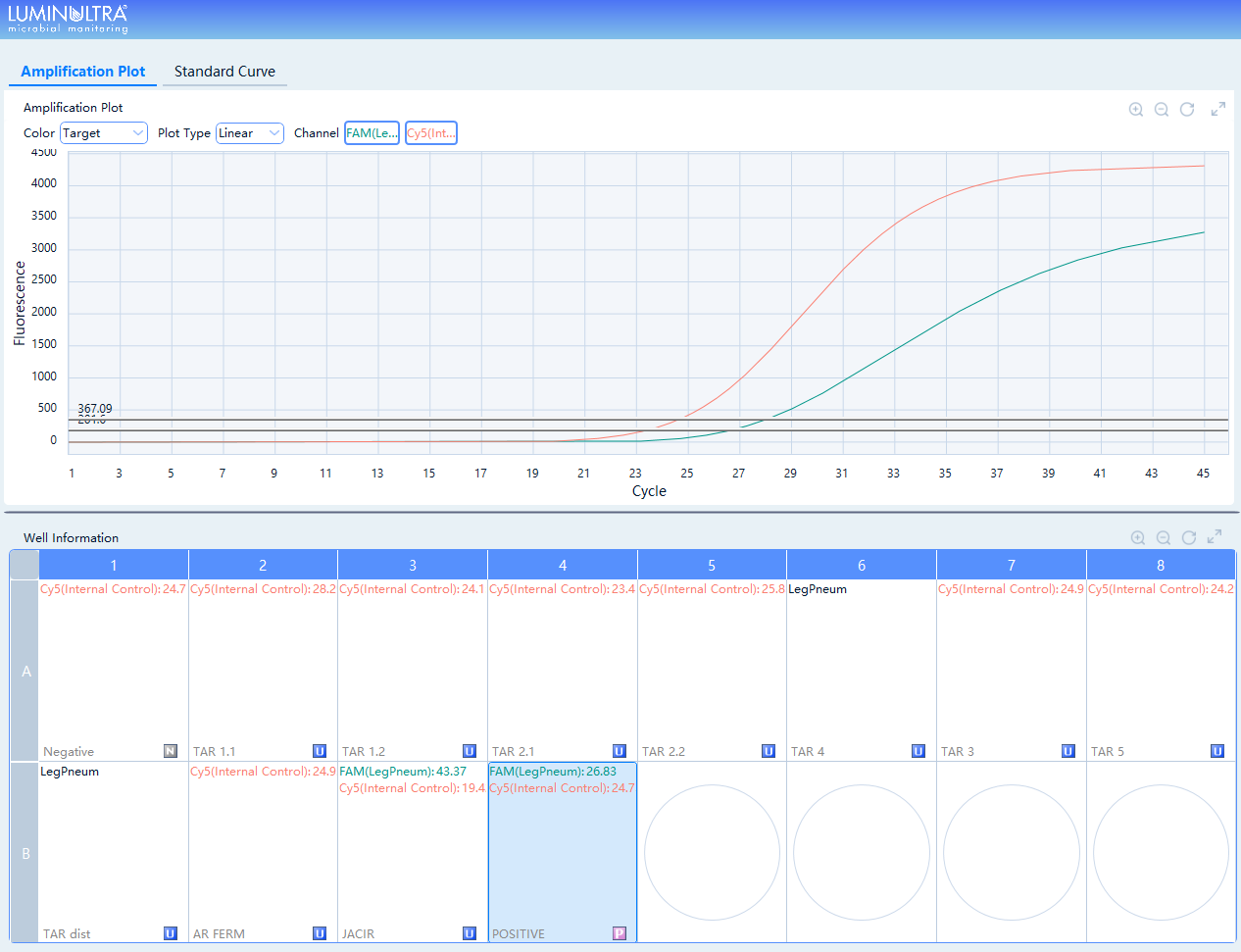 Why did my internal control fail?
The internal amplification control can fail if the target DNA is high or if inhibitors are present in the extracted sample.
Example: Well A5 Target Amplification (Green) but no internal control amplification (Orange)

Interpretation: Positive result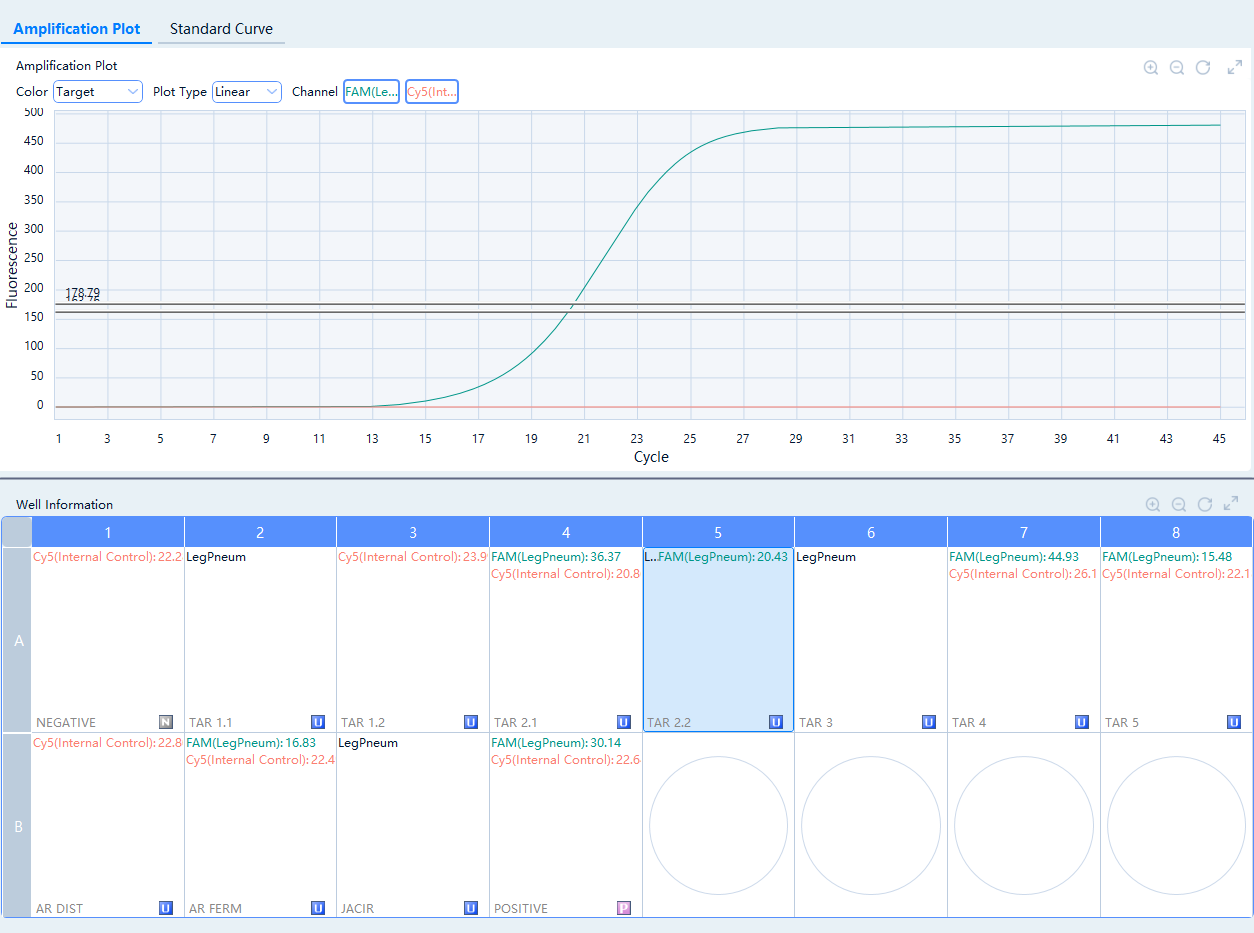 Example: Well A5 No Internal Control Amplification- possible inhibition

Inhibition will be suspected due if there is no internal control or target amplification. If there is no internal control or target amplification, it would be recommended to perform a 1:10 dilution of the eluted DNA to dilute out qPCR inhibitors.
Any dilution performed would need to be noted on the sample for later analysis. It can be valuable to run samples again when strange results are observed, in this example, perhaps next to a diluted replicate to rule out inhibition.