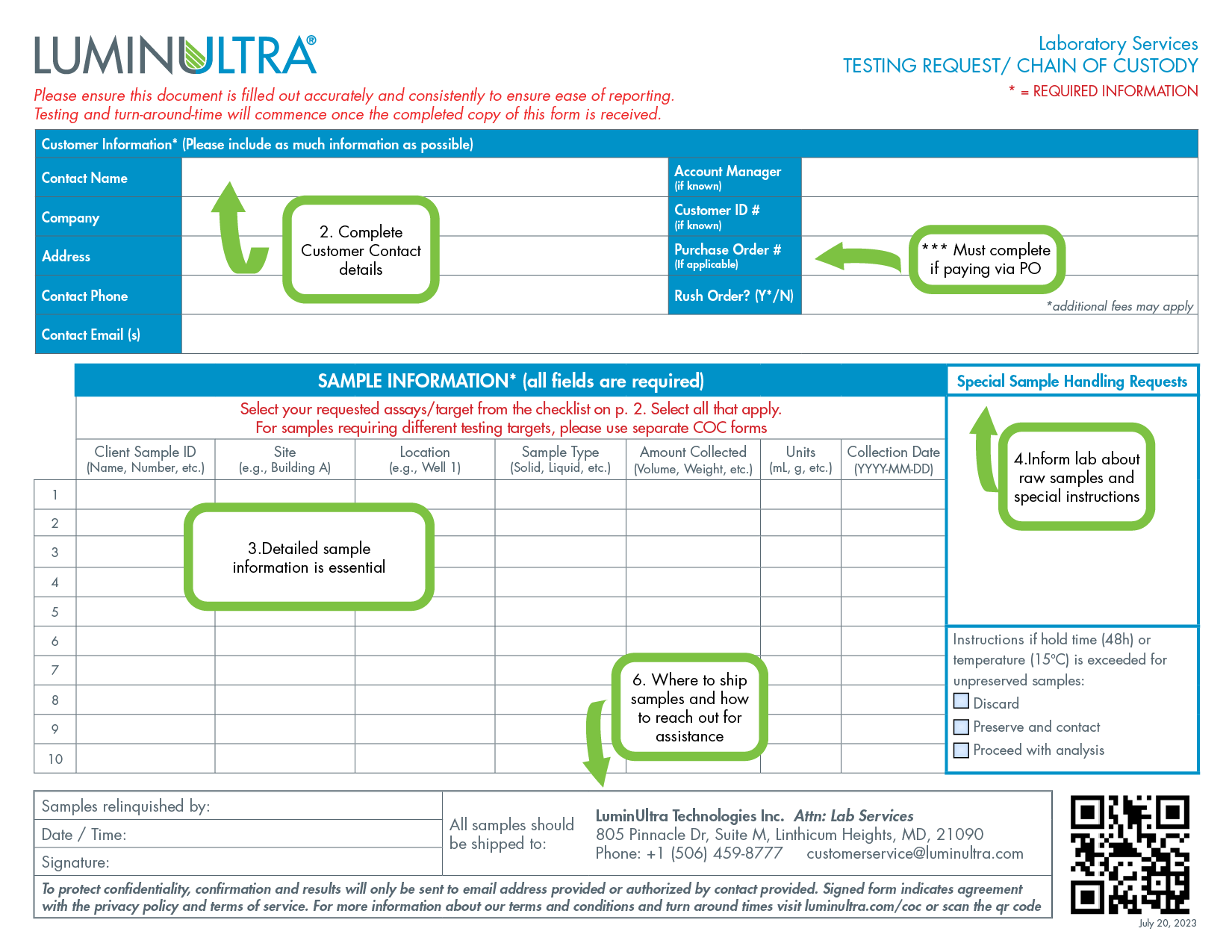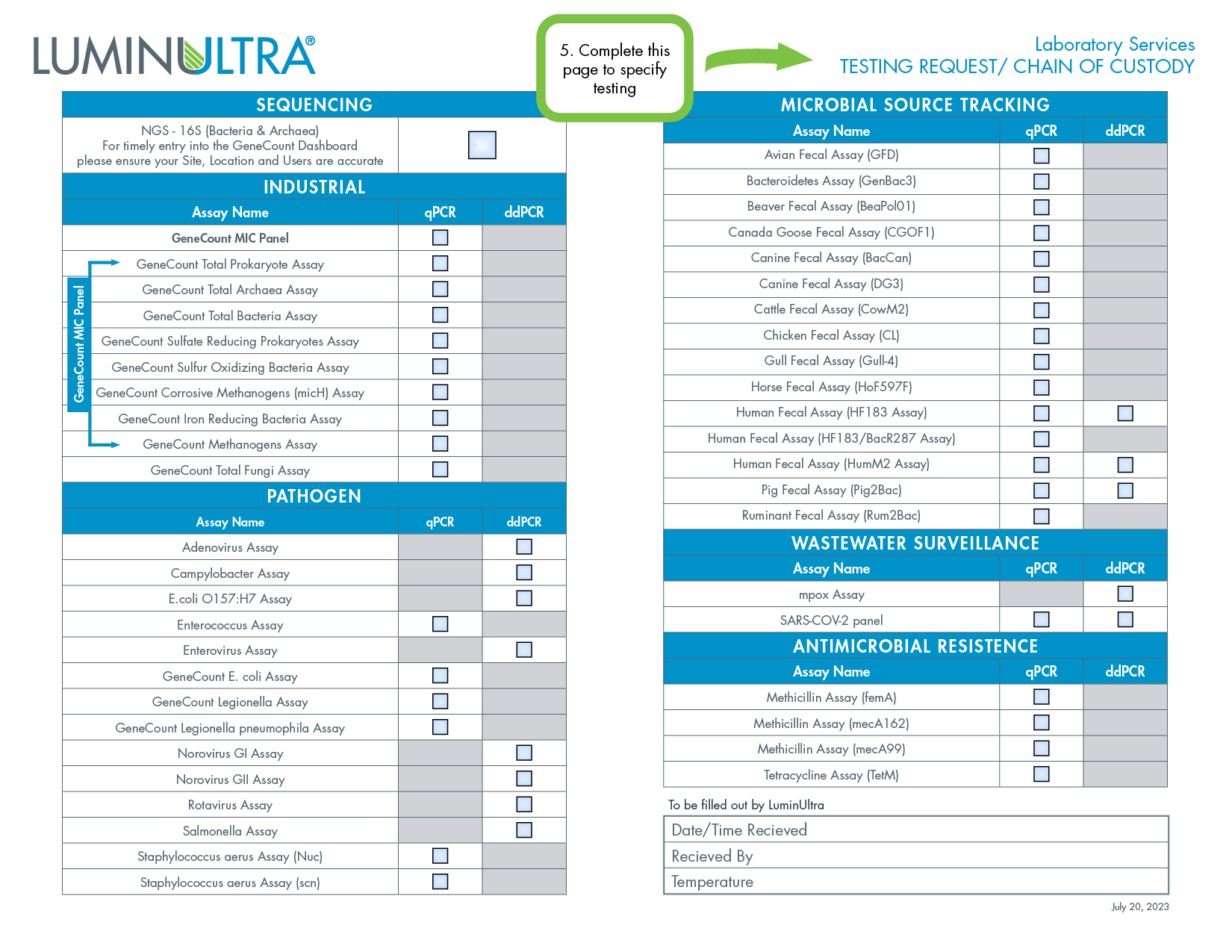 Remember, attention to detail in the COC form is key to reliable and precise laboratory results.
1. Use the Latest COC Form from LuminUltra's Website
Ensure you are using the most recent version of the Chain of Custody (COC) form by downloading it from https://www.luminultra.com/coc/. This ensures that you follow the latest guidelines and protocols for accurate results.
2. Provide Complete Customer Contact Details
Fill out all customer contact fields at the top of the form. This information is vital for easy communication and proper invoicing.
Particularly noteworthy is the Purchase Order (PO) field. LuminUltra does not invoice for lab services until after the results are sent to you. If you have a specific PO number that you want associated with the invoice, it is your responsibility to complete this field accurately.
3. Detailed Sample Information Is Essential
In the sample information table, include details such as sample volume and collection date. These details are often forgotten. The volume of the sample directly impacts the reporting of results, while the date of collection is crucial, especially if you send samples regularly with similar names. It helps distinguish between samples and ensures that there is no confusion or mix-up in the testing and reporting process.
4. Inform Lab About Raw Samples and Special Instructions
If you happen to send a sample in its raw form, inform the lab about next steps if it arrives higher than the optimal temperature. This information can be found beside the sample information table. However, to circumvent this issue altogether, LuminUltra offers sample preservation kits. These kits not only maintain the integrity of the sample at room temperature, but also simplify the storage/shipping process.
Additionally, there is a designated box for special instructions on the COC form. If there are any unique aspects or requirements concerning your samples, communicate this information clearly. This ensures that the lab technicians are aware of any peculiarities and can handle your samples accordingly.
5. Complete the Second Page to Specify Testing
Please complete the second page of the form indicating the specific tests you want to be conducted on your samples. This precision prevents delays in testing your samples.
6. Where to Ship Your Samples and How to Reach Out for Assistance
At the bottom of the first page, you can find the address of our Lab. Accurate shipping information ensures timely and secure delivery of your samples to the lab.
If you encounter any challenges or have questions, contact LuminUltra's Customer Experience team at +1 506-459-8777. Their expertise can provide valuable guidance to ensure your samples are processed correctly.